Virgin Media's Chief Executive Tom Mockridge has hit out at rival operator Sky, describing the company's broadband service as "lousy".
Speaking to the Mirror, he criticised Sky's latest broadband offer – which sees customers receive two years' free internet services when they take out a Sky Sports subscription.
The deal has been viewed as an attempt to take on BT, whose subscription BT Sport service will remain free to home broadband customers in 2014-15.
Mr Mockridge – who served as Sky's Deputy Chairman between 2012 and early 2013 – claimed consumers would "see through" his former employer's current marketing.
"When someone offers you something for free, generally most customers are smart enough and realise they are paying for it somewhere else," he stated.
"You've got to think, if someone is going to give you their broadband for free, it means their broadband is maybe not that good."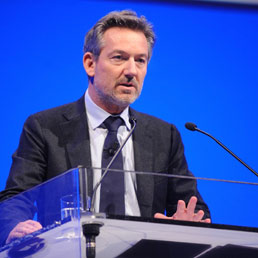 Mr Mockridge said that if customers are putting up with below-par broadband services, and cannot establish a good connection, they should consider switching to "a proper operator".
Promoting his company's own fixed-line offering, he told the news provider that Virgin Media is making a £1 billion per year investment in its broadband network.
The Virgin Media CEO claimed the £15 billion takeover by Liberty Global last year has given his firm extra financial clout.
"Frankly, the bigger we get, the more money that has to go in," he stated.
Interestingly, in the recent National Customer Satisfaction Index – which compared customer perceptions of the main four broadband providers – Virgin Media and Sky were the two best performers. you can yourself experience it here are the contact numbers for virgin media and sky customer service.
There was little to choose between the two rivals, with Virgin Media recording an index score of 71 per cent in Q2 2014, just two percentage points higher than Sky.
TalkTalk and BT lagged further behind in the chart, with scores of 67 per cent and 65 per cent respectively.