Top broadband, digital TV & home phone providers in UK
Need to compare Digital TV, broadband providers and broadband packages in Ireland? we makes it easy to find best Digital TV and broadband deals. We can help you compare Digital TV, DSL, cable, mobile and even wireless broadband, and we can help you make the best choice based on cost, download speeds, monthly usage allowances and even bundles that include broadband, home phone and TV. If you are looking to compare Sky Movies and Sky Sports packages and plans you can compare the best offers from Sky Ireland and UPC for digital TV, fast home broadband and home phone bundles.
We list major providers including UPC, Sky Ireland, eircom, Vodafone, UTV Connect, imagine, Smart Telecom. We can also help you choose between wireless broadband providers like Digiweb, Ripple Communications, Nova Networks and mobile providers including O2, Vodafone, Meteor and emobile in addition to satellite providers like onwave.
Worried about extra usage charges and exceeding a download limit? We can also help you choose an unlimited usage broadband package. We compare over a hundred Irish broadband deals so you can quickly and easily find the one that suits you best.
If you are looking for TV, phone and broadband packages, you could save money by combining all three. Here's how to compare broadband, TV and phone deals so you get the best media package for your home for the lowest cost.
Combining your broadband, TV and phone deals into one package can be a great way to cut the cost of staying connected.
Here's how to find cheap TV broadband and phone deals so that you pay less for all 3 and have the convenience of just one manageable monthly bill.
What do you need?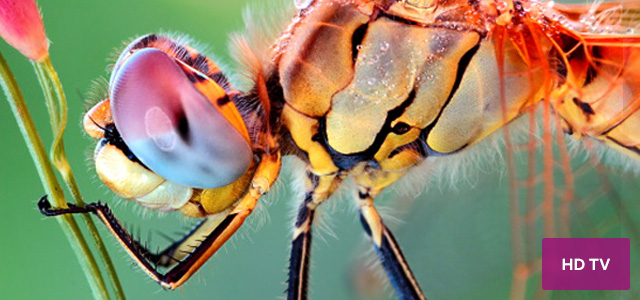 Before you start looking for the best TV broadband and phone deals on the market you should establish exactly what you need from each and of course whether you really need all 3 services.
TV
Most digital TV suppliers come with a set package of television channels, which feature those available on Freeview and others exclusively with their TV package.
However, some specialist television channels, typically sports and movies will not be included as standard within most TV packages and you would need to pay extra if you wanted to watch them.
Consequently you need to weigh up exactly what you want from your TV package before you start comparing deals and then think about whether it is really worth the cost.
You should also consider whether the additional cost of a digital TV package is worth the extra money on top of the channels which are available free of charge through Freeview or Freesat.
If it is an essential for you then decide what types of channels you'd want to watch and double check these are included with any bundle you consider.
Broadband
The main factors you need to consider when checking the broadband element of broadband, TV and phone deals are how much you can download each month and how quickly.
Broadband download limits can start from a modest 2GB a month with the cheapest packages, with some of the more expensive pacakages offering unlimited downloads.
This means you need to carefully consider the download allowance you need from your media package so you aren't cut short and charges. Similarly, there's no point in paying for downloads that you simply won't take advantage of, so don't opt for an unlimited package unless you're confident you'll use it to its full potential.
If you are a heavy internet user and stream a large amount of content online the download speed is also likley to be an important factor. This impacts the speed at which you can impact the net and affects everything from how fast a web page opens, to whether you can stream TV online.
If you don't know which broadband speed to go for, read our guide: What Broadband Speed is Right for You?
Home Phone
Most bundled phone packages include some free calls, either during evenings or at weekends.
However if you are a frequent user of your landline then you may feel you could save money by opting for a slightly more expensive bundle that includes anytime calls, or international calls, rather than paying extra for these every time you use the phone.
Look at how you use your home phone now to get an idea of when and where you call, and opt for a TV, broadband and phone package that gives you cheap calls at these times and to these numbers.
Consider contract length
Depending on your circumstances you may or may not want to commit to a long term contract, perhaps if you expect to be moving home shortly or just want the freedom to switch to a different provider at any time.
This can have a significant bearing on which package represents the best deal for your personal finances, so exclude any offers which don't offer a contract length that meets your needs before you start looking for the cheapest deal.
Compare prices
Once you've established what you are looking for in TV, phone and broadband packages you should compare your options to find the provider and package that gives you what you want for the cheapest possible price.
As you are combining three different services when comparing the cost of cheap TV, broadband and phone packages it may also be worth checking if you could save money by getting one or more of the services independently from the others, although in most cases the best discounts are available by combining the three into one deal.
You'll also need to check which providers operate in your area and whether you are eligible for the download speeds and other facilities they offer.
You can compare TV, phone and broadband packages using TV, Broadband and Phone comparison tables.
Broadband Bundles
For a long time now, broadband providers have been expanding and diversifying. Where once you might have gone through several providers for different services you may now find that one company can offer you multiple products in one handy bundle. This guide will discuss packages and bundles and their advantages and pitfalls.
When it comes to broadband bundles, there is money to be saved and money to be lost. The key for you is to work out your needs and then match them, as closely as possible, to those offered in the packages available.
With the cost of living rising all the time, who isn't looking to save money right now? Read our guide and we'll show you how.
Top broadband bundle providers:
Sky – Sky is renowned for its TV packages featuring premium sports events and great movies, as well as impressive fibre broadband speeds. Check out Sky broadband and TV packages. Find more info, on Sky customer service contact numbers .
Virgin Media – Virgin Media's super-fast cable broadband and HD TV channels are its key selling points, along with the chance to add Sky Sports, on-demand TV and the highly rated Tivo set top box. Find more info, on Virgin Media customer service contact numbers .
BT – Known primarily for its home phone and broadband, BT's broadband bundles also feature HD TV, live Premier League coverage with BT Sport and Sky Sports channels. Find more info, on BT customer service contact numbers .
TalkTalk – TalkTalk is arguably the UK's premier value broadband and calls provider. It now also offers a similarly keenly priced on-demand TV service too via the YouView set top box. Find more info, on EE customer service contact numbers .
Broadband Bundles may include:
Broadband
Digital TV
Home phone
Mobile phone
Broadband and Home Phone bundles:
The following internet providers offer a huge range of outstandingly good value home phone and broadband bundles that suit a number of households.
AOL – Cheap calls and a reliable broadband connection make AOL's home phone and broadband bundles an excellent option for savvy consumers.
Plusnet – Plusnet's broadband and home phone bundles team a broadband connection of up to 76Mbps with free evening and weekend calls. Customers can also get VOIP calls, too