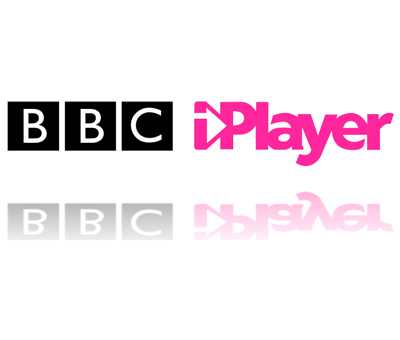 With superlative features such as watching live TV on Wi-Fi and cellular networks or downloading TV programs to watch later or catching-up the last entire week's BBC TV or radio programs on your smart mobile, the BBC iPlayer is the most sought after software throughout the UK.
Most of the daily commuters use this app almost daily to download programs on their mobile devices so they can watch it while commuting. This app is quite fast as the programs are downloaded within a couple of minutes. Even the high quality videos are streamed quickly so that the users can access them when they do not have the internet access.
How to access iPlayer via your mobile device?
Now if you wish to access BBC iPlayer on your mobile device, then you need to log on to bbc.co.uk/iplayer through your mobile's internet browser and download the BBC iPlayer app for the following supported Windows Phone 8, Android and iPhone devices:
Windows Phone 8 devices:
Now you can easily download the BBC iPlayer app for your Windows Phone 8 device anytime from the Windows Store. Though, the iPlayer app is not available for Windows Phone 7.5 devices.
Pinning iPlayer app to Start:
Just touch and hold the app icon or tile. Then touch 'Pin to start' option and after that move it wherever you feel like.
And to remove the Tile, just touch and hold it and then touch Unpin option.
And to resize the Tile, again touch and hold it. Then touch the Resize option till the Tile attains the size you wish to.
Android Devices:
If you wish to Download BBC iPlayer app on your Android device, it does need to have an access to either of the following:
Google Play Store.
Amazon Appstore (Kindle Fire devices).
The android device of yours also requires having an Android 2.2 (or higher) version and should possess a minimum of ARMv7 processor.
Playing programs on Android:
You need to have the BBC Media player app installed, in order to play any programs. You can again avail it from the Google Play Store or the Amazon Appstore.
iOS – iPhone devices:
For your compatible devices such as iPhone, iPad and iPod Touch the BBC iPlayer app can be downloaded from the Apple app store.
– Download BBC iPlayer from iTunes
How to install or uninstall BBC iPlayer app?
Now for the BBC iPlayer Downloads app installation purpose, you need to select the download option on any of the iPlayer program page.
You will be prompted by a message asking whether BBC iPlayer Download is already installed on your system or not. Just click on the 'No, install it now' option and then you will be directed towards the installation page.
Just choose the appropriate version of BBC iPlayer Downloads for your device. After that, just carefully follow all the on-screen download instructions and install your application.
Reminder: Anytime during the installation process you have to confirm that download program would be used with the BBC iPlayer Downloads app. Just ensure to mark the box which allows your browser to memorize all these settings. For e.g. In Firefox you might have to click 'Choose' option and pick 'BBC iPlayer Downloads' from the prompted list.
Now you have to install the software just the first time only, when you download the program. Once installed you just need to click 'Download' option on any of the iPlayer program page and the program will automatically start downloading.
To uninstall BBC iPlayer Downloads for different Operating Systems:
For Windows 7 and Windows Vista:
Just access Control Panel.
Then select 'Programs or Programs & Features' option.
Look for the BBC iPlayer Downloads option and select Uninstall/Remove option.
For Windows XP:
Access Control Panel.
Then select Add or Remove Programs.
Just seek for the BBC iPlayer Downloads and select Remove option.
For Windows 8:
For Mac:
Now if you wish to uninstall the BBC iPlayer downloads completely from Mac OS, you will have to remove both the application and all the folders which the BBC iPlayer Downloads created during its installation process.
Just remove all the following folders:
/ Library / Preferences / BBCiPlayerDownloads.
/ Movies / BBC iPlayer Downloads.
/ Library / Application Support / Adobe / AIR / ELS / BBCiPlayerDownloads.
And to remove the application, follow these steps:
Just access Applications.
Then CTRL+ Click the BBC iPlayer Downloads option.
Click Move to trash.
How to use BBC iPlayer Radio on mobiles?
Accessing the iPlayer Radio via your mobile:
BBC Radio includes
Music radio on Radio 1, Radio 1Xtra, Radio 2, 6 Music and Asian Network
Speech, drama, analysis and the arts on Radio 4
Classical music and jazz on Radio 3
News and sport on 5 live and 5 live sports extra
Local programming from 40 stations in England
6 dedicated radio services in the nations (Radio Scotland, Radio nan Gàidheal, Radio Ulster, Radio Foyle, Radio Wales, Radio Cymru)
Comedy, drama and children's programming on Radio 4 Extra
The BBC iPlayer Radio can be easily accessed on all of the modern mobile phones having internet access, by simply logging on to www.bbc.co.uk/radio from your mobile's internet browser. Anyone can choose either to listen to any BBC radio station or to view program and track information or access all the program schedule or view photos or download podcasts.
The BBC iPlayer Radio application is available for Android, iOS and Windows Phone 8 devices. This iPlayer Radio app can be programmed to wake you up with the Breakfast Show and can allow instant access to BBC radio at your fingertips.
Reminder: The BBC iPlayer Radio app can be availed for free by all UK audiences. They can seek Google Play Store, the Apple store, Windows Store or Amazon Appstore to download it.i
iPlayer Radio on the App Store on iTunes – Apple
If you are experiencing problems in downloading BBC iPlayer or playing back downloaded programmes, you can check here to see if downloads have been disabled for your device.